WHY TRAIN WITH US?
Heart Start CPR is a professional American Heart Association Training Company since 2003. As the top CPR training company in the San Francisco bay area, we train over 6,000 students annually and offer two-year certifications in Basic Life Support (BLS), First-Aid, CPR, ACLS, and PALS.
Our cadre of instructors include Firefighters, Paramedics, and EMT's and can offer highly specialized instruction for your needs.
- American Heart Association (AHA) certified
- Low stress, fun, and hands-on classes
- Weeknight and weekend classes to fit your schedule
- On-site training on request for the comfort of your workplace

BLS for
Healthcare Providers

ACLS for
Healthcare Providers

PALS for
Healthcare Providers

Lay Rescuer
CPR & First Aid

Online Classes
E-Learning + Skills Check


Online Classes
E-Learning + Skills Check
INTERESTED IN
ONSITE TRAINING?
If you are interested in hosting on-site training for your employees, staff, or students, you will not find a more informative, professional, and engaging CPR training company in the San Francisco bay area. Click the button below to request a free quote and one of our team members will contact you shortly.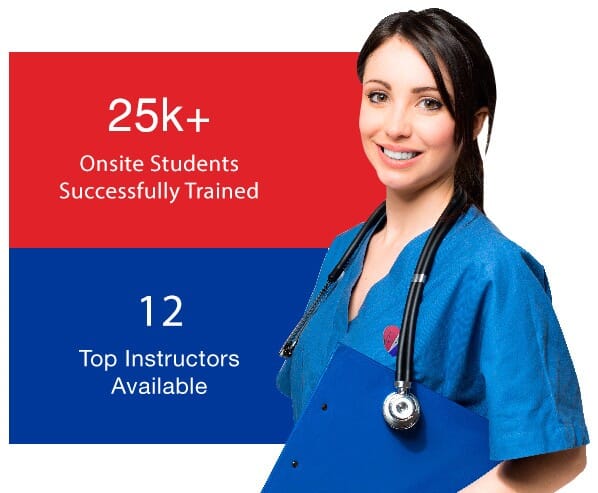 Thank you Heart Start for a fun and educational BLS/ACLS day! The instructions we very informative, non-threatening and had a great sense of humor to lighten the day and keep it fun yet very professional. Thank you!
CE - Livermore, CA
Very pleased with Heart Start CPR. I just renewed my PALS certification and felt very comfortable in the class. The instructor helped everyone feel calm. It was a low stress environment while practicing our skills and reviewing all of the information needed for recertification. I will definitely go here in the future.
Valerie B - Newark, CA
Watch Out For CPR Scams!
Today there are a number of CPR companies out there that offer "Quick" Online
CPR, First Aid, BLS, ACLS, or PALS c
ertifications that are not officially AHA accredited and will not be accepted at your workplace. AHA course completion cards are not issued without proper hands-on skills testing. If you are aware of a potential scam or doubt the authenticity of any type of CPR certification, please email
info@heartstartcpr.net
.
Common buzzwords to look out for: 
- Instant cards 
- 100% Online 
- No hands-on skills required
If you are a busy person we offer AHA accredited online training + skills check in our private classroom.
What Is A CPR Certification?
Having a CPR certification means that you are able to provide urgent treatment in the event of a life-threatening cardiac emergency.

The benefits of being CPR certified include:
– Having the ability to save lives
– Increased confidence
– Increased knowledge
– Feeling of empowerment
– Being more valuable at work
How Long Does It Take To Get My CPR Certification?
Students are able to receive their certification on the same day given that they meet all the requirements.

How to get CPR certified:
1. Choose a course from CPR/BLS, PALS, ACLS, AED, and First-Aid
2. Attend training and successfully pass the test
3. Receive your certification

See the infographic to learn more.

What Is Covered In A Basic Life Support CPR Certification Course?
Topics covered in a course include:
– Adult, child and infant CPR
– Two-rescuer scenarios and use of the bag-valve mask
– Foreign-body airway obstruction (conscious and unconscious)
– Automated external defibrillation (includes child AED update)
Should I Take A CPR And First Aid Certification Course Online Or In Person?
If you want hands-on experience it is recommended that you take a class in person.

If you are a busy person you can take a course online to receive your certification. We have online classes for BLS, ACLS, and PALS.
Glycerol and bodybuilding us pharma steroids volume routine for ectomorphs – bodybuilding & fitness.pdf.
When Are Local Classes Held?
Classes are held monthly or weekly depending on your location and level of fitness. We can also schedule a class at your location. Please check our class schedule for more information.
What Cities Do You Serve?
Heart Start CPR serves citizens in the entire San Francisco Bay Area region including the cities of San Francisco, San Jose, Oakland, Pleasant Hill, and San Ramon.

We also have on-site training available for corporations, small businesses, schools, and healthcare facilities who need help in person.
How Much Are CPR Classes?
We offer CPR classes at a reasonable rate. Please check our class schedule for exact pricing information.
Anabolic Steroid Drug Abuse – Bodybuilding Steroids Info anabolic steroid prices heroin seizures jump 72pc to more than a tonne