Welcome To Heart Start CPR
Heart Start CPR is a professional American Heart Association Training Company since 2003. As the top CPR training company in the San Francisco Bay area, we train over 6,000 students annually and offer two-year certifications in Basic Life Support (BLS), First Aid CPR, Advanced Cardiac Life Support (ACLS), and Pediatric Advanced Life Support (PALS). We also provide Fire Training classes for fire investigators and aspiring company officers. We also provide our CPR classes and other classes to students from all over California cities like San Jose, Oakland, etc.
Our cadre of instructors includes Firefighters, Paramedics, and EMTs and can offer highly specialized instruction for your needs.
American Heart Association (AHA) certified
Low-stress, fun, and hands-on classes
Weeknight and weekend classes to fit your schedule
On-site training on request for the comfort of your workplace

BLS for
Healthcare Providers
BLS is designed to provide a wide variety of healthcare professionals the ability to recognize several life-threatening emergencies, provide CPR, use an AED, and relieve choking in a safe, timely, and effective manner.

ACLS for
Healthcare Providers
ACLS (Advanced Cardiac Life Support) course is for any healthcare professional who may respond to any cardiovascular emergency.

PALS for
Healthcare Providers
PALS (Pediatric Advanced Life Support) Course is recommended for any healthcare professionals who may respond to pediatric emergencies.

Online Classes
E-Learning + Skills Check
We offer online courses and e-learning platforms for your convenience. We also do skills check.

Lay Rescuer
CPR & First Aid
This course is recommended for teachers, fitness trainers, corporate workers, restaurant employees, coaches, parents, and anyone who wants to learn how to do CPR and give First-Aid.

Fire Training Course is designed for aspiring company officers like firefighters, fire investigators, union leaders, and PIO's.
Interested On Site CPR Training?
If you are interested in hosting on site training for your employees, staff, or students, you will not find a more informative, professional, and engaging CPR training company in the San Francisco Bay Area. Click the button below to request a free quote and one of our team members will contact you shortly.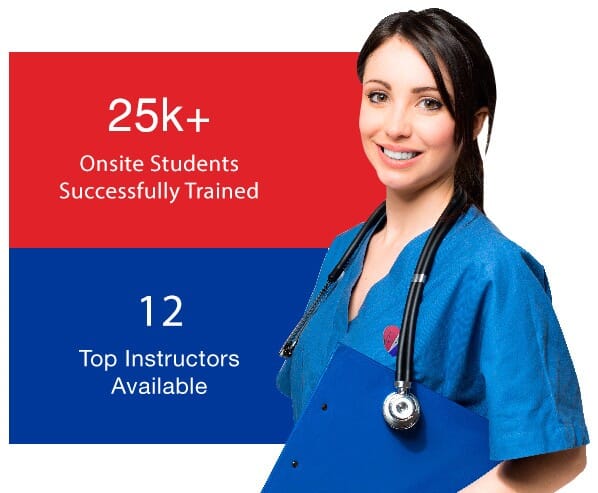 CLASSROOM COURSES OR ONLINE COURSES? WE HAVE BOTH
Classroom courses are much more personalized and involve many methods of teaching. An instructor in person will teach the same thing in many ways so that each and every student understand the concept. Practical classes are much more effective for this field of study. 
Online Courses in the other hand, only requires few hours to complete but can help you save a life. The courses are much more easy to access and complete. You can take time to complete the course in your own pace. The only thing you need is willingness to learn.
Heart Start CPR offer both classroom courses and online courses according to your preferences. However, keeping in mind the nature and complexity of the courses, we only offer limited courses for online learning.
WHY HEART START CPR FOR EMERGENCY TRAINING?
Our on-site training includes CPR, ACLS, and PALS. American Heart Association BLS, CPR, ACLS, and PALS classes are also available. Our instructors are Firefighters, Paramedics, and EMTs. Heart Start CPR focuses on conducting small group classes with a personalized focus on instruction. The small group format and individual attention promote encouragement to the students to ask questions and interact in a non-threatening environment. This way we try to provide a stress-less environment to the students. Also, we provide extra time and attention to the students who require extra motivation. By our teaching method, we target a nearly 100% pass rate.
Contact Us Today to get started with our in-person/online courses.
I love Heartstart! I have attended their recertification classes for eight years now. I learn each and every time. Classes are efficient and informative. The instructors are very helpful, kind, and thorough. I highly recommend Heartstart for your training needs.


3/20/19
We had big class for re-cert of BLS/ACLS class yesterday 3/19 in our facility at Pleasanton, CA. Our instructors Luis and Patrick are very knowledgeable, thank you for making it a no stress class. Which I really liked specially after working in morning work. Everybody are enjoying the class and you will surely learned a lot. I highly recommend to take your BLS/ACLS/PALS( for first time or re-cert) classes at Heart Start CPR in San Ramon, CA.


3/19/19
I Have taken multiple classes. Always good instructors and information presented clearly, appropriately and efficiently.


3/16/18
This is the first time we used Heart Start for our training. Guess what? We will use them again. David Y. the instructor made it simple for our organization to understand why we are training to help save lives. He's quite knowledgeable and uses "hands on" techniques and thinking to get you prepared.


11/3/17
I have be doing my ACLS and PALS recerts here for 6 years. They are great! Its very informative, the instructors are knowledgable and respectful to those in the class.


3/10/18
Lisa was super great to work with and coordinate our needs. This is the second time we have worked with HeartStart to get all our docs re-certified. John is an amazing skills instructor and really made the skills testing fun and informative for everyone!!!


9/25/17
This is THE place to get your BLS ACLS PALS... it's where I've gone several times. There's no BS... they cut straight to the chase. The guys that work there are paramedics or fireman, so they have loads of real experience. They go over everything and make sure everyone is clear before they test you. They really make things a lot easier to understand. I prefer going to their 2 day courses rather than doing it online, because you learn so much more! They also answer the phone and emails quickly and can squeeze you into classes if you need it! They're very nice and understanding. Prices are reasonable too. They also have a Kurig coffee machine and provide some snacks!!! Being in the healthcare industry, I need to have my certifications up to date and I'm really glad I can count on these guys. Five stars all the way!!!


2/12/18
Have taken initial and recert courses with HeartStart for several years now, and cannot recommend them enough!! All of the instructors are wonderful - super friendly, approachable, and very knowledgeable!! Even though I can take the classes for free through the hospital I work at, I prefer to pay for the fun & relaxed learning environment. No one wants to be stressed out, during a required course; and HeartStart makes sure everyone learns the material, and gets the necessary support and reinforcement, if they need it! Keep up the great work!!


03/12/19
Very pleased with Heart Start CPR. I just renewed my PALS certification and felt very comfortable in the class. The instructor helped everyone feel calm. It was a low stress environment while practicing our skills and reviewing all of the information needed for recertification. I will definitely go here in the future.


12/15/17
I did the ACLS/PALS course as a nursing student. The instructor, Andrew, is great! Very patient and knowledgeable about the material. I would definitely recommend signing up!


4/3/17
Thank you, Heart Start, for your excellent CPR renewal class at our outpatient surgery center. Ray was a very knowledgeable instructor who provided us with a stress free learning environment in which to refresh our CPR skills. I highly recommend them for your staff recertification and will plan to use them again.
FAQs
What Is A CPR Certification?
Having a CPR certification means that you are able to provide urgent treatment in the event of a life-threatening cardiac emergency. The benefits of being CPR certified include: – Having the ability to save lives – Increased confidence – Increased knowledge – Feeling of empowerment – Being more valuable at work
How Long Does It Take To Get My CPR Certification?
Students are able to receive their certification on the same day given that they meet all the requirements. How to get CPR certified: 1. Choose a course from CPR/BLS, PALS, ACLS, AED, and First-Aid 2. Attend training and successfully pass the test 3. Receive your certification
What Is Covered In A Basic Life Support CPR Certification Course?
Topics covered in a course include: – Adult, child and infant CPR – Two-rescuer scenarios and use of the bag-valve mask – Foreign-body airway obstruction (conscious and unconscious) – Automated external defibrillation (includes child AED update)
Should I Take A CPR And First Aid Certification Course Online Or In Person?
If you want hands-on experience it is recommended that you take a class in person. If you are a busy person you can take a course online to receive your certification. We have online classes for BLS, ACLS, and PALS.
When Are Local Classes Held?
Classes are held monthly or weekly depending on your location and level of fitness. We can also schedule a class at your location. Please check our class schedule for more information.
What Cities Do You Serve?
Heart Start CPR serves citizens in the entire San Francisco Bay Area region including the cities of San Francisco, San Jose, Oakland, Pleasant Hill, and San Ramon. We also have on-site training available for corporations, small businesses, schools, and healthcare facilities who need help in person.
How Much Are CPR Classes?
We offer CPR classes at a reasonable rate. Please check our class schedule for exact pricing information.